September, for many, is the beginning of the school year. With summer now a memory, it is a great time for a fresh start for everyone – businesses too!  We'd like to welcome you to the new James Litho Printing BLOG!
Along with connecting with you on our Facebook page, this BLOG gives us the opportunity to showcase samples of our print work, share our printing services and highlight how our business can assist yours. Today we will examine an extraordinary example of our state of the art die cut printing capabilities. Take a look at how we produced a beautiful book for a remarkable university.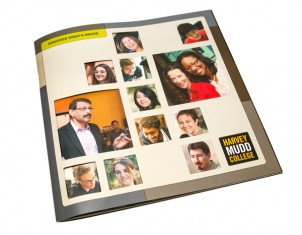 Harvey Mudd College was looking to produce a view book to send out to prospective students. And from the top engineering school in the nation, it had to be impressive.
The cover had 8 die cut windows which needed to line up perfectly with inside images. Easy.
The guts were 16 pages, but had an 8 page double thick spread with die cut and perforated, advent style windows with printing on both sides. A bit more challenging.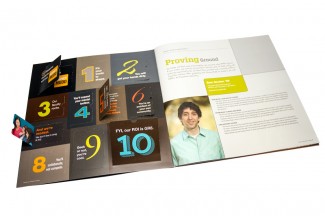 The center spread contained a 10" x 39" four-color, three dimensional die cut puzzle of their new building that could be assembled when popped out. Pardon the pun, but that took some engineering.
To top it off, a 24 page manual was bound in the center, and it all trimmed down neatly and was saddle stitched into a 10" x 10" self mailer. Not an easy assignment.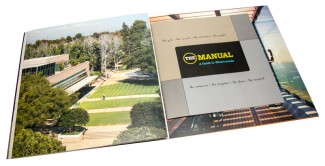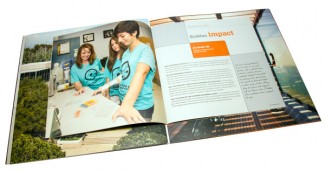 Knowing our background for tackling intricate work, they tapped James Litho Printing for the job and we aced it. Oh, and we beat our deadline by a week. And by the way, it looks great here, but the physical printed piece is a show stopper!
Let us here at James Litho show you how our printing services, including die cut technology, can outperform on your next printing project. Visit Jameslitho.com or call us today at 909.390.2452. Like us on Facebook to see all the latest work we've been sharing.
Welcome to our BLOG!