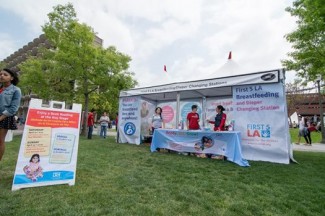 Outdoor Booth/Large Signage
Last year in the Spring of 2014 we had the pleasure of helping to create an enclosed outdoor room provided by First 5 LA for the Los Angeles Times Festival of Books.
The room gave parents the opportunity to provide a resting, feeding & changing area on one of the warmest weekends during the springtime.  It provided shade as well as a welcome breeze to help cool the visitors; the material used was a 37% pass thru mesh that allows air to circulate.  This is printed on our large format equipment and was constructed of 96″ x 120″ panels & 48″ x 96″ panels; included in the attached photos.  Not only was the client pleased but also the visitors seeking a private space for their children.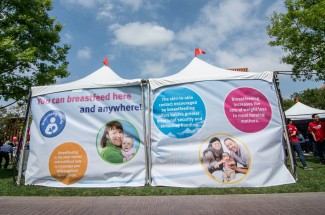 Large Signage/Back of Booth
Wide format printers are used to print banners, posters, trade show graphics, wallpaper, murals, vehicle image wraps, architectural drawings, construction plans, backdrops for theatrical and media sets, and any other large format artwork or signage. Wide format printers are more economical than other print methods for most small quantity print projects.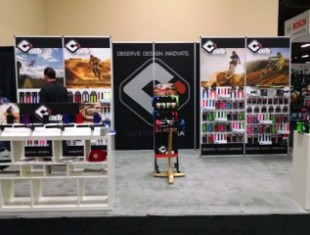 Trade Show Booth
If you are looking for something similar to have available at an upcoming outdoor event, trade show or any place where you need large signage this may be a very affordable, easy option that can be re-purposed for many events. James Litho and our state of the art printing equipment, along with our experienced, professional team can take your marketing materials to the next level.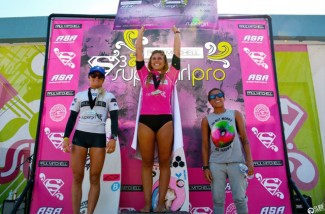 Supergirl Surf Contest Large Signage