Here at James Litho, we believe that one of the most important parts of staying competitive in the ever-growing print industry is making sure that we are always using the most up-to-date / established technologies available on the market. Staying true to this philosophy empowers us to provide our clients with a full range of options and to gladly accept any new project or challenge thrown our way. To help continue this trend, we are proud to announce the newest weapon in our arsenal: the Ricoh Pro C9110 printer.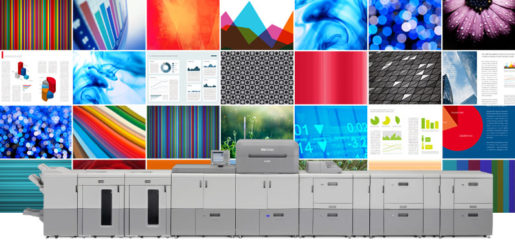 This printer has it all. Aside from near perfect printing quality, it boasts a sophisticated interface that will help us to complete more jobs at once, process and convert nearly any type of media to be print-ready, and automate tasks to reduce manual efforts—all of which provide benefits that will be extended to you, the client.
Find out how these new technologies can help your next print campaign by contacting us today!