BRING THE KIDS TO WORK
Metrolink is "southern California's premier regional rail system, serving over 55 stations across the region". Along with delivering countless people to work and play destinations all day, every day, Metrolink employs a remarkable crew of individuals.  In honor of these fine folks and their families, Metrolink sponsored a "bring your kids to work" day.
James Litho has had the pleasure of printing materials for Metrolink in the past. But, we have to admit this was an especially fun assignment. Take a look below at these cool conductor hats we printed for this event.  We printed the hats, die cut them into a the shape of conductor hats and designed them so they are even adjustable! James Litho at your service!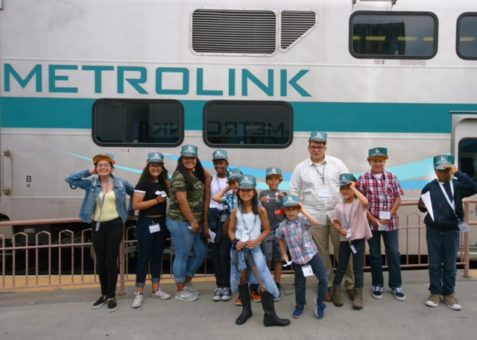 The only people that enjoyed them more than our clients were their kids, and we like to think we helped create a happy memory that they won't soon forget.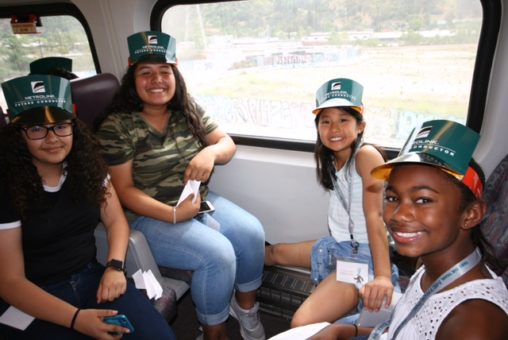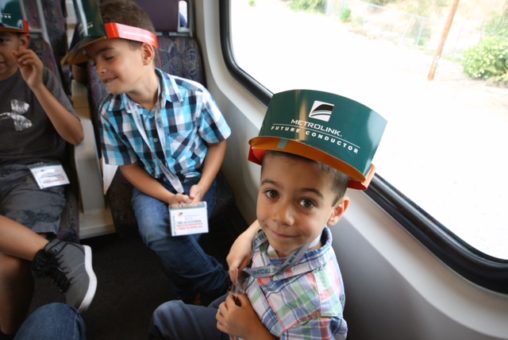 C'mon, how great are these pictures? We love making our clients (and their kids) happy. This is just one of the examples where we were able to take an idea and turn it into something that exceeded the expectations of everyone involved. Whether you have a small project for your business, a fun event to highlight, or large print jobs that command an experienced, professional printer – James Litho has got you covered. Just like these cool conductors hats.  Contact us today to find out how we can help your company.