We're solidly into 2018 and the printing world continues to be diverse and brisk. At James Litho we enjoy working on a broad range of projects, but if we're honest some do tend to be a little more "fun" than others. Some projects, like the one we're about to share also have a bigger "wow" factor. Vehicle wraps always fit the bill on both counts.They're usually designed creatively to catch your attention and it is an impressive print application, even for us, printers who see these often.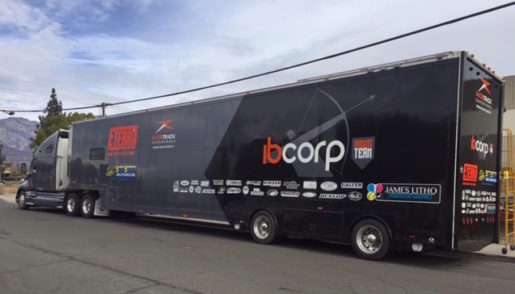 James Litho is co-sponsor of a Supercross Team. Racetrack Supercross is a web-based reality show/contest. The winner receives a $100,000 scholarship! Not bad, right? The winner also earned his place on the IB Corp Supercross Team. Along with co-sponsoring the team, James Litho did the vehicle wrap for the team semi truck and the vehicle wrap for the box van.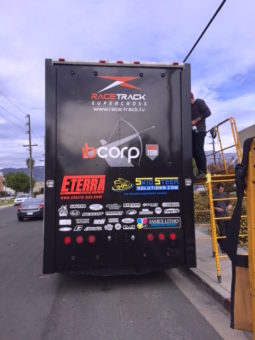 Make sure you check out our logo on the side of the semi!
Vehicle wraps are a great way to advertise and promote your company and product. Get all the details on vehicle wraps in this James Litho original blog: Advertise While You Drive.
James Litho can partner with your company to produce an amazing, attention grabbling vehicle wrap to promote your company. Not ready for this yet? From business cards to catalogs, trade show signs to vehicle wraps, James Litho is your go-to printer for the highest quality, most professional results. Give us a call today—our professional team is at your service.
Happy 2018!