DIGITAL PRINTING
        Digital printing produces a beautiful product with some distinct advantages. Not exactly the new kid on the block, more like, we-knew-it-was-special-from-the-start. Digital Printing gives you more options as you make choices regarding your marketing materials, which results in saving money!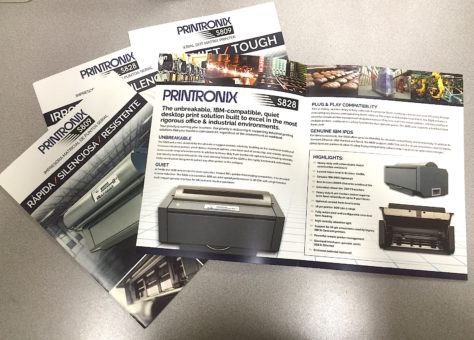 Digital printing allows you to print smaller quantities, that keeps the pricing down and you only pay for what you need.  With digital printing, you avoid the pre-press and make ready costs that are associated with standard printing projects.
Standard litho printing requires creating and changing plates for each printing job, this is cost effective on medium to large runs. Digital printing, as the name implies is a digital print application – no plates to create or change. It's faster to set up and process, again a money saver. With the improved technology, the quality of digital printing now rivals standard litho printing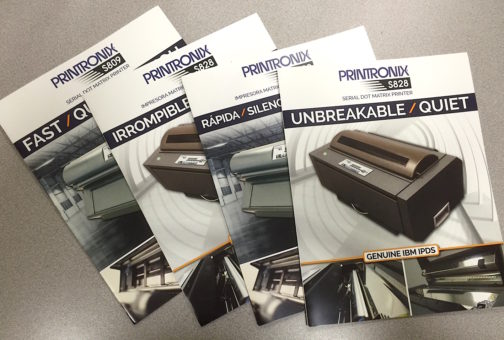 For the brochures below, the client only required a few hundred for a presentation. Digital was the perfect answer.  In addition, these brochures were printed in both English and Spanish.  What a great option to be able to print the same brochures in two languages, in small quantities, with a speedy production time. Who wouldn't like that?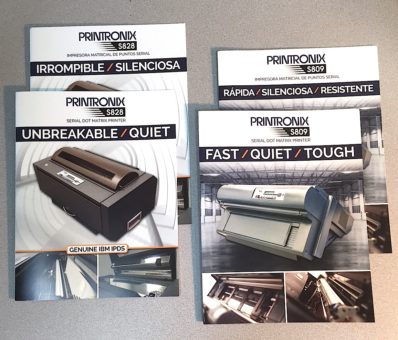 James Litho understands that you need quality and options when you go to press. Their digital printers can print on a variety of surfaces and paper, without losing quality. These brochures were printed on a 100# cover stock, and could go up to 16 pt. cover weight if needed.
James Litho's new digital printing system can print pieces up to 13″ x 26″, that covers most popular brochure sizes.  Let James Litho  know what your printing needs are and they'll help you navigate the most cost effective choice for your project. Litho or digital, it's great to have that option as your printing needs constantly change.
Not sure of the best option for your printing needs? JL can help. Give us a call today!