Summer is right around the corner and we are all thinking about where to go on vacation. Let's "pretend" you're thinking about a warm, wet vacation in a tropical place. Somewhere you can enjoy the sunshine, swim or surf a little, relax a lot. You get the idea.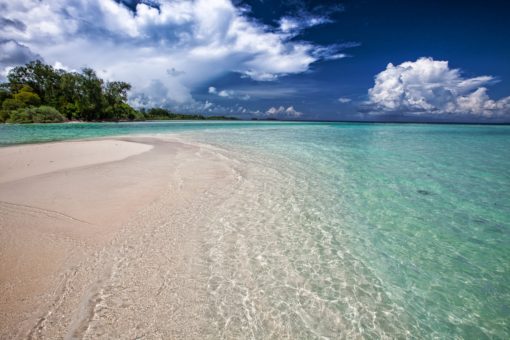 So how do you decide? Word of mouth, the library, internet? But each of those sources can sometimes feel like just more information and advertisements without useable resources. That's why we're highlighting brochures today. Printed  materials are more relevant than ever in this digital world.
This smart travel planner created a professional brochure to share with his clients and use in a mailer sent to all his customers. Right about the time they began dreaming about vacations, they received this information powerhouse in the mail and instantly made their travel planning easy. Tuck it in your briefcase or purse, it's right there when you're ready to book your vacation destination, no wifi needed! Imagine that.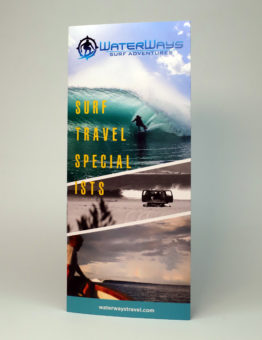 This applies to your product and services too. It's the bird in the hand concept.  A well produced and printed brochure gives your customers and potential customers a wealth of information on the spot. No need to go searching elsewhere. Brochures are compact when folded up, then when opened there's plenty of real estate to showcase your company. They are very cost effective as well.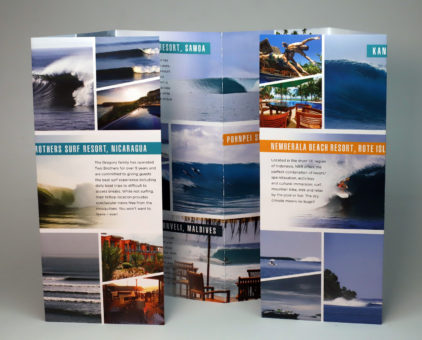 Regardless of your product or service, a brochure can be home to a wealth of information and ideas. Even if your product or services don't focus on the beach or vacations!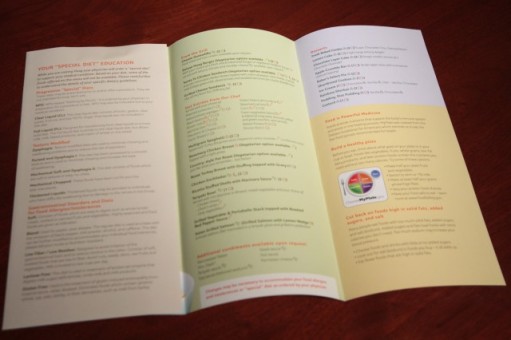 Print stands out in this digital world. It implies stability and professionalism. Qualities your discerning customers demand in the businesses they frequent. Here's some great stats from a  previous James Litho blog devoted to Print Industry Statistics that back this up:
56% of all consumers perceive companies who engage in print marketing as more trustworthy than any other type of advertising. On top of this, 7/10 Americans find print advertising more personal than online.
39% of customers say they have tried a business for the first time because of print advertising.
On average, US Advertisers spend $167 per person on direct mail to earn $2,095 worth of goods sold (a 1,255% return).
Print advertising also has been reported to cause an average of 40% lift in activity on a company's website
James Litho's vast experience, professional team and state of the art equipment assures you the best product for your marketing dollars. The James Litho team is committed to their customers success!  Let's work together and get your product and service info in front of your target customers.
Once you've done the work of creating a successful marketing piece for your business you might be ready for a little vacation – have a good one.