Nothing quite says "look at me!" like a large format sign or banner. Are you launching a new product line, or perhaps having a sale? Maybe your company is having an event and you want to promote it in an innovative way. Regardless of your purpose, if you want to get a lot of attention, using large format printing is a great way to get big results.
When thinking of large format, signs or banners may be the first items that come to mind. But there are many applications for large printed materials, such as trade show displays, billboards, vehicle wraps, wall murals, and even floor decals! These great products can provide your businesses with effective and affordable solutions to generate and expand brand awareness.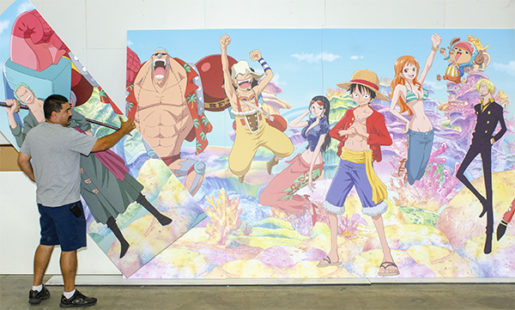 There are some important design considerations to keep in mind when laying out a large format project. Make sure to use fonts that are easily readable, and put any type on a background that has high color contrast. If you're using photographs, they need to be big enough to scale up without getting blurry or pixelated. Keep in mind the distance from which your job will be viewed and make sure everything will be visible and readable, even if it's far away. With a large project, it's tempting to fill up all that space, but keeping things simple and clean will ensure that your message is easily received.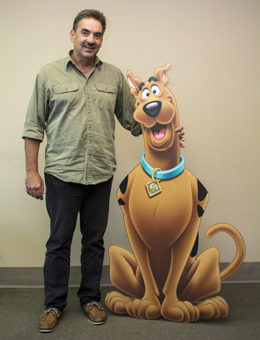 The materials used for your large format project will also determine how effective it is. Will it be placed indoors or outdoors? In full sun every day? Do you need to think about rain or wind? How long is its intended life span? At James Litho, we make sure to use materials that are appropriate for your specific job and stand up to weather elements without fading or ripping. You can count on us to help you make the proper choices to ensure a successful project.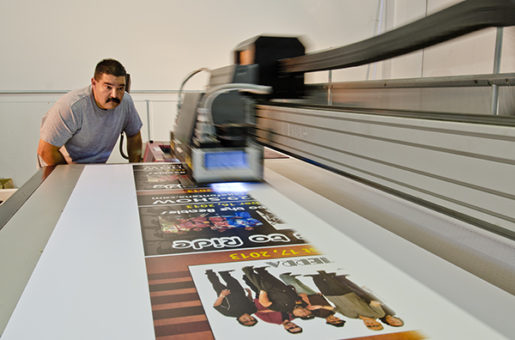 When your message needs to be big, it also needs to be just right. Keep your project on budget and on time with our large format printing services. We are definitely the right choice to help your business create customized signage and large format print jobs. Give James Litho a call today and let's get started. Go big!