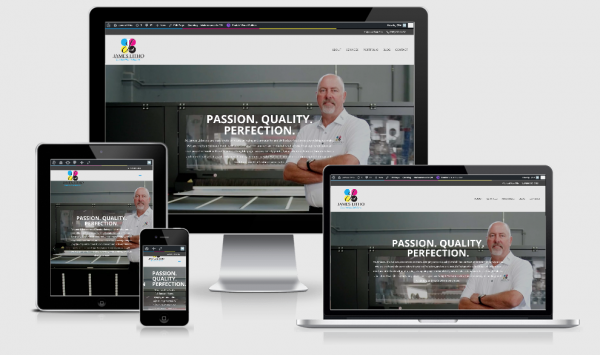 Last month we shared  the new James Litho video with you, highlighting our company, our team, our business philosophy and more. If you didn't get a chance to see it last month, check it out now. You'll learn about our latest, cutting edge equipment which will make your next printing project faster and look spectacular.
Always eager to serve our customers better, our newly launched website is your virtual tour of how our services can help your business succeed. We designed the new website to reflect the most current version of our company from a digital perspective.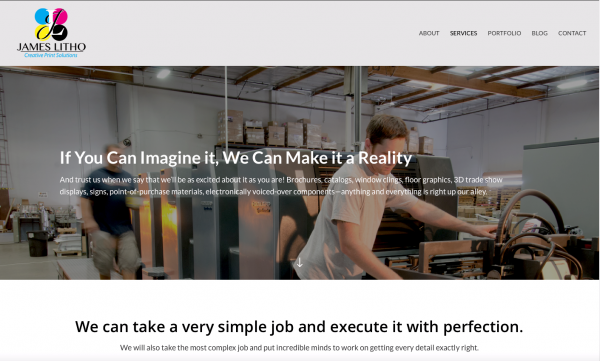 Do you get where we're headed?  We have brand new top-notch equipment and new products to share with you, and we've maintained some of our favorites too. Our printing company has always made growing, evolving and improving part of our company culture. And because of that, in 2019 James Litho has proven we are much more than a printing company. Check out  this snippet from our Home page:
"The education and experience under our roof is unsurpassed. Our pre-press team are experts in file management. Our press crew are true artisans and craftsmen. Our packaging department is highly conscientious in getting your prepared for long distance travel. Each associate grasps the importance of staying in touch with you, honoring the budget and meeting every single deadline. Nothing you can throw at us will make us flinch."
Sometimes you have to experience a poor printing company to appreciate a GREAT one like James Litho. We will save you the headaches and improve your bottom line. We invite you to step into our Digital home, our website, and see what a truly innovative, trustworthy, and experienced printer looks like. It's James Litho.
Welcome!