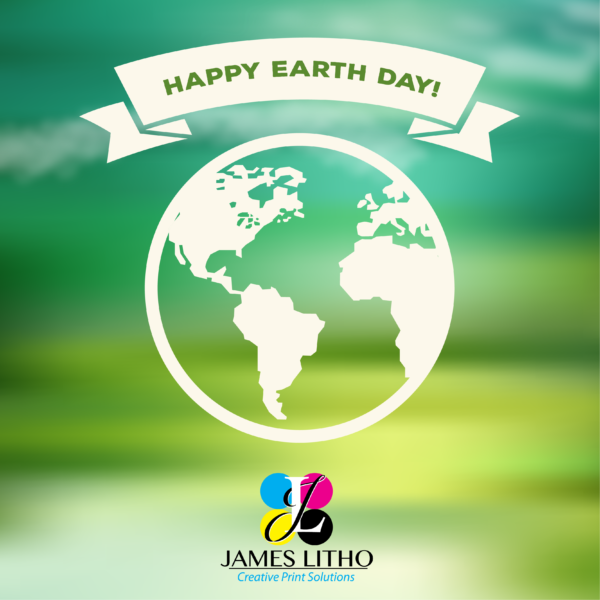 Earth Day 2020 During Covid 19 Procedures
James Litho is proud of the beautiful printed paper we produce year in and year out. For many years now, we have worked continuously to lessen the impact of our printing processes on the environment. We began this blog several weeks ago to share the advances we've made to minimize our environmental footprint. And then… The Covid 19 pandemic hit and it's impact has raced to the forefront of America and the world's thoughts. Cleanliness and safety have had to move ahead of recycling and sustainability for some businesses, maybe even yours.  At the grocery stores, many have suspended charging for plastic grocery bags and are banning reusable bags.  Disposable masks can only be used one per patient in the medical field, and we are tossing them in the trash at a massive rate.  Paper towels, disposable wipes, you name it – they're drying our hands and plunging into the trash like crazy. We support all these decisions, for now…  but James Litho continues to practice environmentally friendly waste procedures. It's very important to us, and we want our customers to know.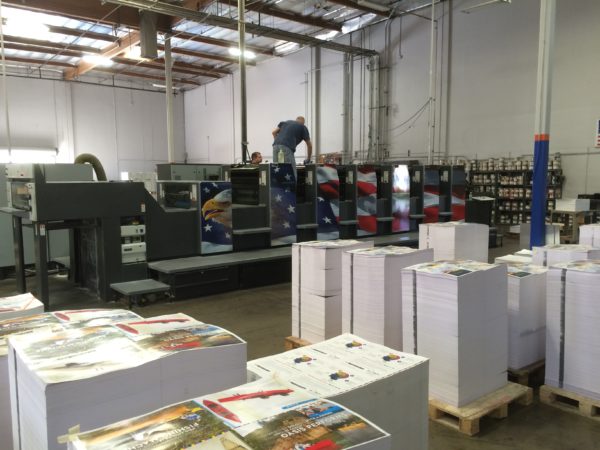 So as Earth Day approaches, taking care of the earth in 2020 will mean that we have more trash than normal in the fight against Covid-19. Let's all recycle, reuse and continue to practice earth friendly habits where ever we can to counter the added trash during the pandemic. Read on for the details of how James Litho will continue to help our environment.  It could even help you feel like things can get back to normal! Along with you, we're looking forward to that.
April 22, 2020 is Earth day this year.  James Litho is very conscientious about our environmental footprint, and we constantly strive to improve and lower our impact on our dear Mother Earth.
Minimizing Our Environmental Impact
At JAMES LITHO we respect the planet we live on, and we are proud of our standards and practices that make us an environmentally-responsible company. To change the way we print, JAMES LITHO has designed a series of solutions that help promote the use of sustainable methods for businesses – both in print and as a business.
Our day-to-day operations ensure that future generations will be able to enjoy our natural resources just as we have. Our scrap paper is recycled. Our printing solutions are water-based. Our business policies and procedures protect our environment. Items such as metal plates which are used on the press, through the cardboard boxes that our production materials arrive in, are all completely recycled.
Our ethical approach means that we take the environment into account at every stage, as we make sure our business operations reduce their negative impact on the environment. This is ensured by the strict standards of our partners, the environmental and chain of custody programs, and of ourselves as a business. Partnered with Veritiv, previously Unisource, is the leading independent marketer and distributor of commercial printing and business imaging papers, packaging systems and facility supplies and equipment in North America, has certified JAMES LITHO as a member of its Respect®network of printers. Get the full details of our social and environmental efforts.