You've probably seen a lot of floor stickers lately. They are more in demand than ever with the new requirements for social distancing in public spaces. But they're not a new product—business owners and operators have been using floor stickers for years to connect with customers and employees. Some savvy designers and advertisers have even used them for clever marketing and unique décor. Let's look at how you can take advantage of the versatility of floor stickers
Despite not being a new product on the market, floor stickers are now more relevant and useful than ever for businesses. They can provide a clear way to maintain the recommended space between customers in check-out lines or during curb-side pick-up, or indicate if aisles are one-way only. Stickers can delineate personal boundaries and create physical distance in busy environments such as supermarkets, banks, restaurants, and other essential locations. And not to mention, they look much more professional than "X"s made out of duct tape!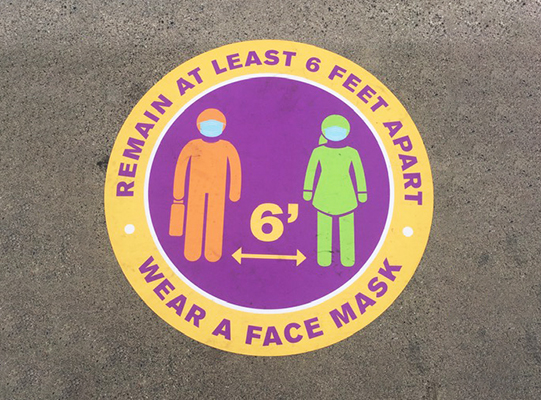 Floor stickers have also long been used in industrial locations like warehouses and worksites to warn of physical hazards and let employees know which areas are safe and which areas require more caution. A useful organizational tool for safety, floor stickers can also be used as a clear visual reminder of where tools should go, where a workspace begins or ends, and how traffic should flow through an area. This allows floor marking to not only enhance safety, but to also improve overall efficiency.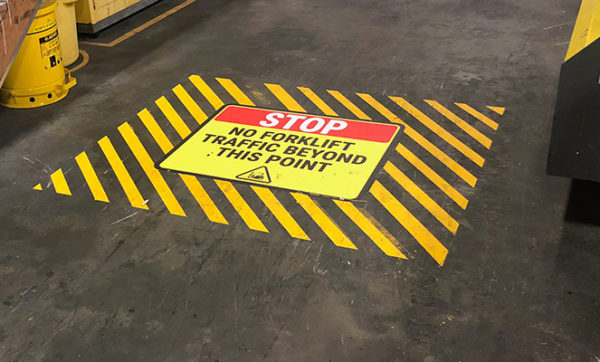 Thanks to smartphones, people spend a lot of time looking down these days. So why not take advantage of that direction and place your advertising on the floor? Given the likelihood that a customer's head will be tilted downward at any given time, many smart business owners are taking advantage of customers used to multi-tasking with a phone in hand. Get clever and creative, and take your marketing to a whole new level—the ground level! Everything from new items to special offers can benefit from the attention a floor sticker brings.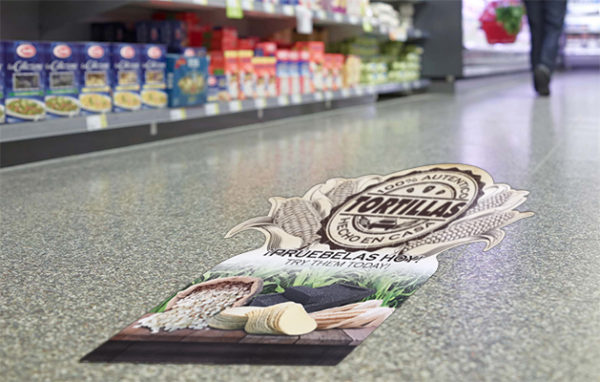 No matter what you need floor stickers for, James Litho can help your vision come to life. Our experience and expertise are extensive: if you can imagine it, we can produce it! Give us a call today and find out how easy and affordable your next project can be.