We started James Litho in 1997 after decades of experience with the family printing business. Our mission has always been to provide inventive solutions and high-quality products, and to offer quick turn-around time when urgency is needed. We've long been investing in cutting-edge printing technology in order to meet these objectives, so it's only natural that we've expanded our fleet of printers to include the Heidelberg Speedmaster XL 105.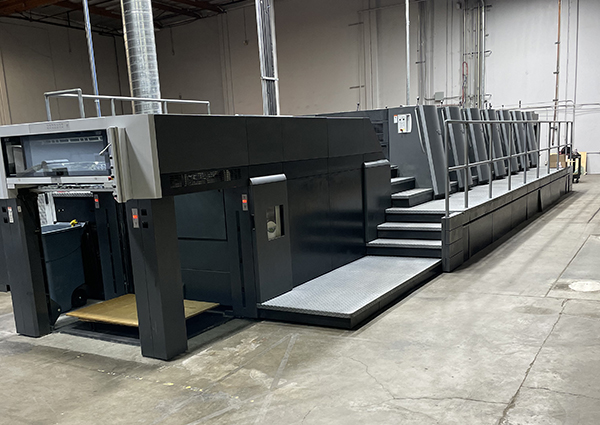 This high-speed offset press will help us service our diverse range of customers in the Southern California area—from retail/supermarkets, to local manufacturers, municipalities, and universities. Having such a broad customer base has helped our business stay consistently steady, even during COVID-19, it also means having a broad scope of customer demands. Multiple colors, special coatings, large sizes, and unique printing stock are all becoming more commonplace as our clients want to stand out from today's crowded marketplace. The integrated technology native to our new Speedmaster XL 105 will help us meet all these needs and more.
Another key feature of the Speedmaster is it's cost-effective operation. In addition to its integration with our other Heidelberg printers and our workflow operation, it has the advantage of considerable built-in automation and extremely high production speeds. It's not called the Speedmaster for nothing! This means that we can turn projects around quickly, even large jobs, and get you what you need when you need it.
James Litho has been an expert in the printing trade for many years now, and we plan to remain on the leading edge of our industry for many more years to come. Our investment in high tech solutions like the Speedmaster XL 105 only serve to underline our commitment to our business and our long-term relationships with our customers. If you have a project you need expertly printed, get in touch with James Litho today and we'll take care of it together!