Are postcards part of your marketing strategy? They should be. This timeless workhorse is cost-effective, eye-catching, and efficient. They can be used for almost any type of business, and are quick and easy to produce.
The unique format of postcards makes them ideal for marketing. Beyond electronic media, postcards have a tactile element that draws the customer into the conversation—your message is directly in their hands. And they don't have to be opened to be read, giving them an advantage over both email and other types of mailers. A postcard with a clever headline, appealing artwork, or a great offer is likely to be kept and referred to when the customer is ready to take the next step, so be thoughtful when creating your postcard content.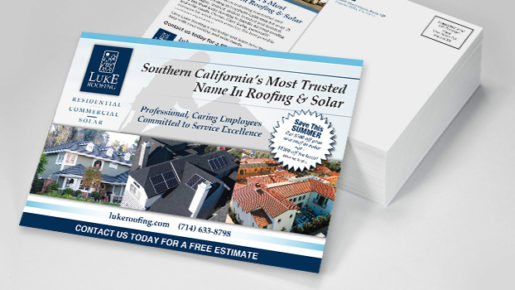 One of the most effective ways to use postcards for marketing is for promotional mailings with targeted customer lists. You can include testimonials, special offers, new products or services, location opening, or seasonal greetings. Make sure you include a strong call to action and clear, easy to see contact information. But postcards aren't limited to promo mailings—you can use them for tradeshow handouts, thank you cards, event announcements, referral slips, and service reminders. The possibilities are limitless!
Postcards are most effective when you include a strong headline and engaging imagery. Keep in mind that due to their smaller format, postcards are not the place for your entire sales pitch. Your copy should intrigue the customer, convey the benefits of your product or service, and encourage them to take the next step in the sales process, whether that's calling you or visiting your website. Make sure there's no ambiguity about your desired result.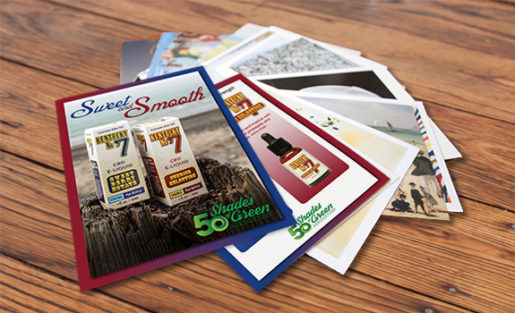 Once you have all the elements of a successful postcard lined up, you'll want to ensure that you have a high-quality finished product. James Litho can put you on the right track with great paper, crisp printing, and a variety of creative finishes. Take advantage of our years of experience and expertise: contact us today and start making the most of this versatile marketing tool.