If you are a business owner looking for an advertising medium that is adaptable, flexible, easy-to-use, and that can effectively communicate your message at a glance, then you need to consider banner stands. There are many places banners can increase public recognition: your storefront, next to the cash register, event spaces such as trade shows, festivals or community events, or even your lobby. They can promote products in your window display today, and then be packed up for a convention tomorrow.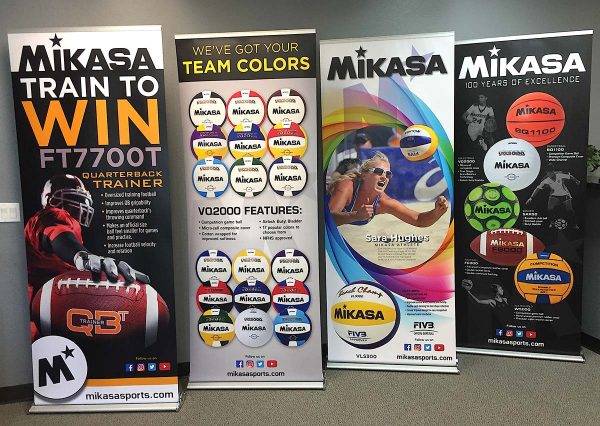 Considering the amount of attention they attract, getting the right design and right amount of information on your banner is incredibly important. Investing in a great design will pay off when it comes to generating impact that turns heads and gets noticed. Key tips to keep in mind are that your logo should always be at the top for maximum visibility, and you should use eye-catching imagery and a color scheme that follows your company branding.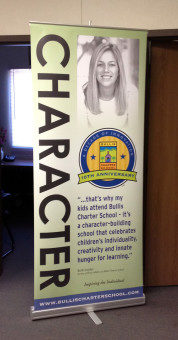 With such a large canvas to work with, it's tempting to put a lot of information on there. Resist that impulse! Less is more in this case, and it's important to only include relevant information on your retractable banner. Keep the wording of your main message to a minimum, and use large enough lettering to give your message impact without looking cluttered. Choose a typeface that is easy to read from a distance. Contrasting colors can highlight your message and will make your banner stand out.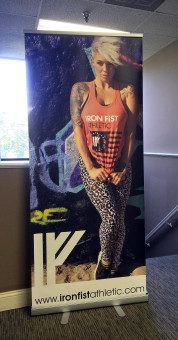 If you are looking to add custom retractable banners to your marketing plan, get in touch with us at James Litho. We can create high-quality banners for the most effective advertising opportunities possible. Promoting your brand in today's competitive market has never been more important. Above all else, retractable banners convey a sense of professionalism and sophistication at prices everyone can afford. Invest in your business today, and find out how James Litho can help.