Professional looking stationery is essential for your business, and potential clients will judge you on this. I mean, if you don't care enough about your own image, how much will you care about theirs? These real-life, tangible supplies go a long way toward enhancing your company's image. With all the digital noise we deal with, stationery is fundamental in making your business look professional and established. Once you've decided on a cool logo, maybe a tag line, and a quality design, you are ready to create your stationery package. Here are some of the absolute essentials every company needs.
Business Cards
It's amazing how far a professional business card can take your company, and how many times you'll be asked for one. These powerful networking tools give your company a boost every time you hand one out, so you should make sure you have plenty on hand. Think ahead and order them in bulk for your employees.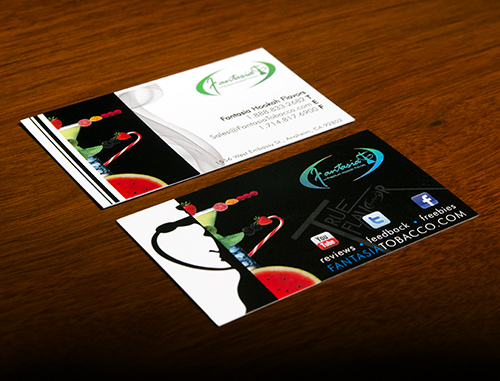 Letterhead & Envelopes
Every letter you send out as a business needs to be on letterhead. It is the imprint of your brand identity, and should be professional and attractive so that it stays memorable. You may want to consider printing it on a thicker paper stock to convey importance or even luxury for your business. Brand your envelopes with your company's name, address and logo so that your recipients become familiar with your brand identity. Any time a customer receives a letter from you, they will immediately be exposed to your company's colors, logos, and other designs that identify your business.
Presentation Folders
Presentation folders are a convenient place to keep info sheets, brochures, proposals, business cards, and any other tool that will sell your business to a client. You can also be more creative with folders—you can choose to stay simple, or you can go beyond just your logo and add eye-catching photos and graphics. The more durable and interesting your presentation folders are, the more likely your clients are to hold onto them and remember your company.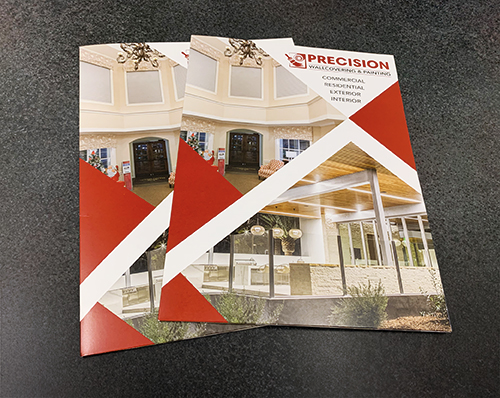 Notepads
Everyone needs notepads. And since you're going to need them anyway, make sure you brand them! You can have fun with them by ordering different sizes and designs. Equip your clients and customers with small notepads for on-the-go, and big ones to keep at their desk. They will provide constant exposure to your brand, and be an easy place for a customer to reference your website or phone number.
Personalize your stationery with style and quality. These subtle branding tools are a creative way of getting your company in the hands of both established clients and prospective customers. It's part of the package that reflects your company as a whole and shows it off in a positive manner. If your stationery needs sprucing up, contact James Litho today and see how we can help your business put its best foot forward!