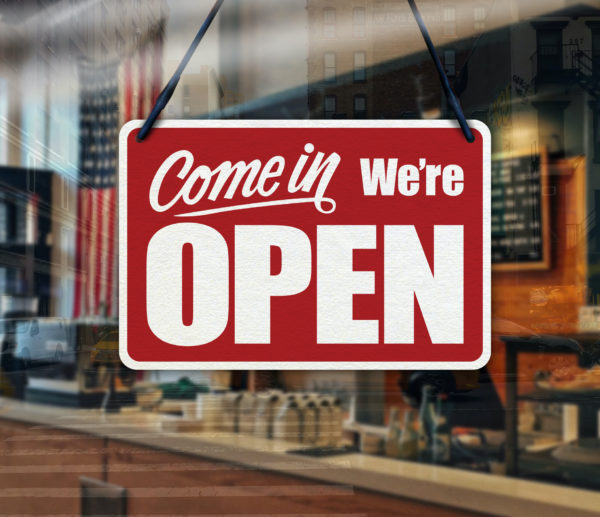 "Come in, we're open". It has a good ring to it doesn't it? Until a year ago, not many of us ever thought that going into a restaurant and eating at a table would be out of bounds. But now we know.  And the thought of being able to do this freely is exciting! Big shout out to all the restaurant owners who have been able to make the pandemic work for them, or at least keep their business going.  This lockdown has been near impossible for all of you.
There's hope on the horizon as the Covid infection rates continue to decline and the number of vaccinated individuals increases.  In California, several counties downgraded from the purple to red margins.  Restaurants, movie theaters and a variety of retail stores will be getting the green light to open with restrictions. And that includes indoor dining. It's anticipated that these openings will be met with great enthusiasm.
Smart restauranteurs will capitalize on the excitement of dining freedom as their counties give the green light to open up.  Welcome your customers with an inviting, clean, organized space, fresh marketing materials and pleasant surroundings. Here's three things you can do to accomplish just that.
Have James Litho install some fresh, current wall graphics like this one. Don't be content with fresh paint and cleaning. Add some eye catching graphics to your walls to set a festive mood. A well cared for space is a welcoming space.  Your efforts will convey optimism and hopefulness for the future.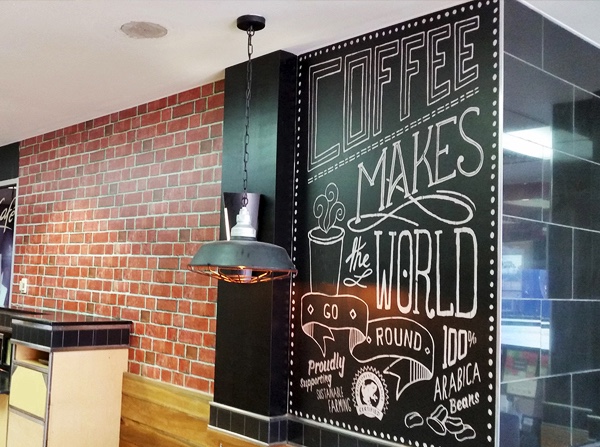 2. Wall Art: Using existing images and photos, James Litho can professionally mount and install new artwork on your walls.  Use menu items like these: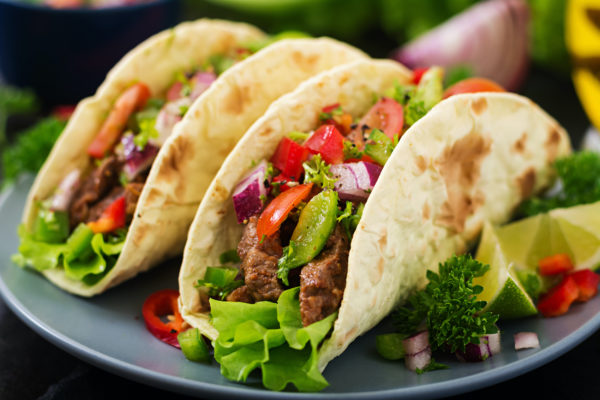 or pictures of favorite customers or people or beautiful scenery.  The sky is the limit. Turning your photos into wall art conveys your brand and your professionalism.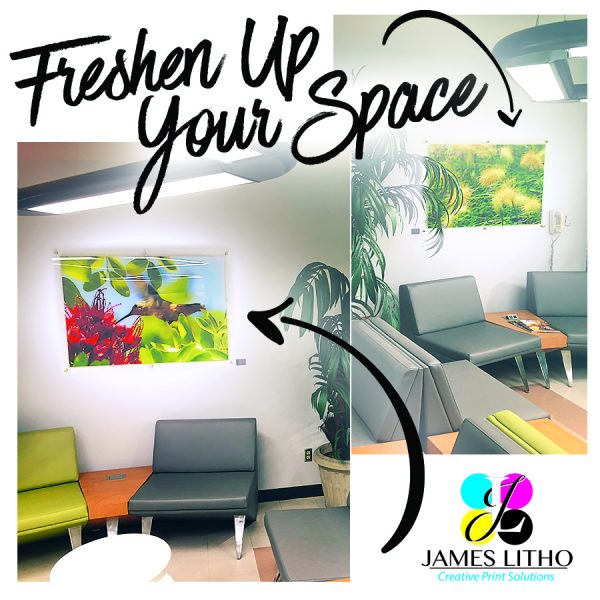 3.Signs: A menu board, welcome sign, menu specialties, favorite inspirational messages and much more can be printed onto signs that share your message to provide the best service in a comfortable, appealing environment. With our help, it's easy and affordable.