Last month in The Print Blog, we talked about the value of printed materials in your marketing plan. Brochures, business cards and catalogs might come to mind when you're thinking about marketing materials for your company. They are proven winners. But this is just a starting point for the possibilites creative marketers can consider when developing promotional materials, packaging, signage and much more. Thanks to technology we print and produce state of the art materials to impress and win over your customers. Let's take a look at a few:
Custom Printed Fabric: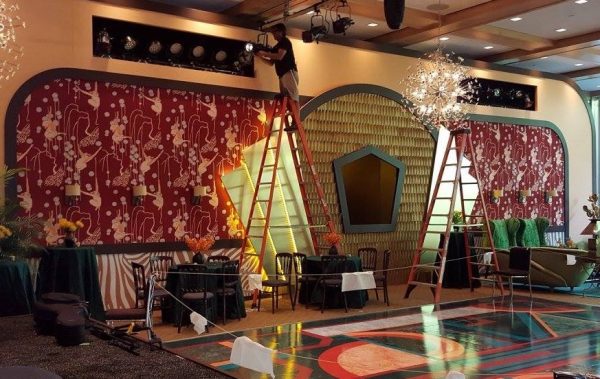 Fabric printing is a unique printing option with a high wow factor. The fabric designs can be created digitally using most graphic design softwares and the resulting artwork is limitless.  Your logo, your branded materials, favorite images, all can utilized. Photos can be scanned and printed on fabric. Think how unique and personal to your business your materials can become.Printed fabric is used for custom wall mounts (pictured below), flooring, and signs just to name a few. The bigger the print, the better it looks. James Litho did the printing and the installation on this project.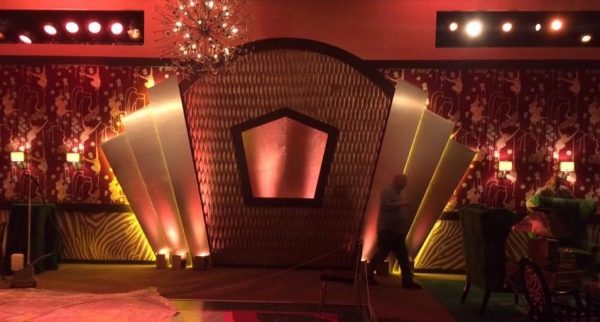 Banners: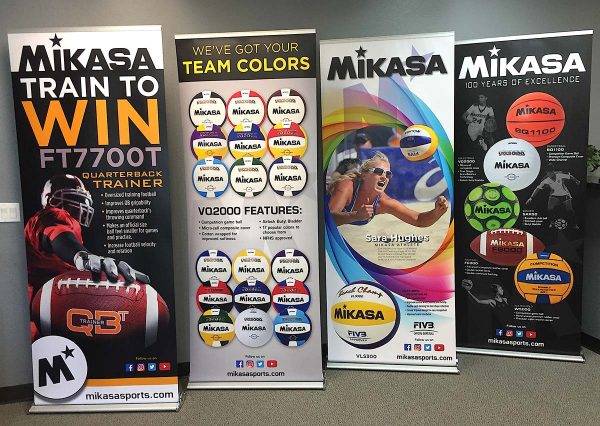 Whether you're selling at a festival or trying to attract attention at an industry trade show, the signage for your display is the first thing your target audience sees. Your signage can be the determining factor in getting their attention… and as a result, their business. This type of signage is lightweight and easy to transport. Banners come in all shapes and sizes. They are fast to produce, weather proof, extremely durable and designed to last. They are great compliments to an existing booth back wall, particularly to promote new products.
Die Cut Materials: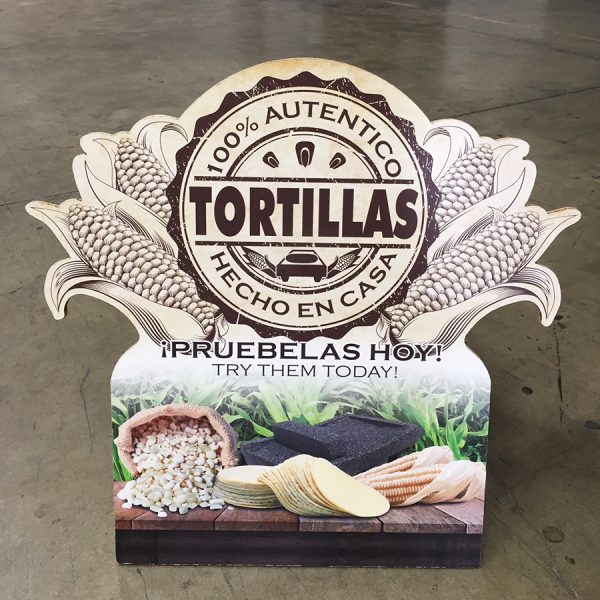 A big round of applause for  die cut technology. No more bland circles, squares and rectangles. No offense to these great shapes, but there's more we can do! How about  a taco sign that is shaped like a taco? Or a bicycle, surfboard or football. Brand your product using the shapes that are specific to your product and you have a memorable printed piece. 
Custom Packaging: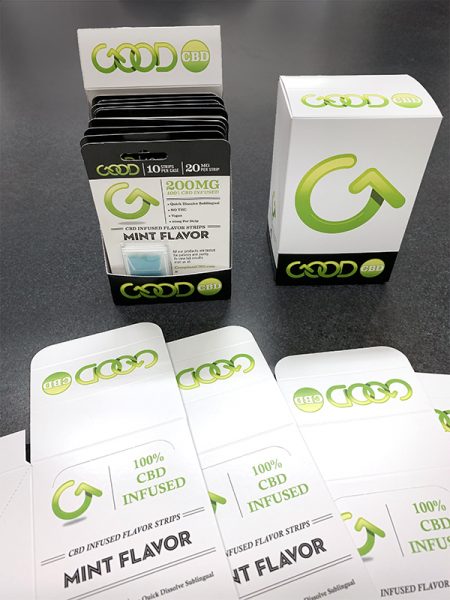 Having great packaging is as important as the product itself.  In today's world where products are purchased online and delivered in a matter of days packaging is more important than ever. Never miss the chance to make a great first impression because repeat sales equal success.  Good packaging provides the user with the details, benefits and brand of your product. It's your sales pitch. If done right, it will drive the purchasing decision. Why use the "one size fits all" approach when you can custom tailor the package for the same price? Companies with thousands of products do this – so can you. 
With James Litho Printing as your printer, you can be adventurous and creative with your marketing projects. We specialize in professional, personal service on time and on budget!!